Scholarship
Bright Horizon Academy believes in supporting its students to achieve their goals and dreams. As part of that effort, every year BHA selects a few high achieving students for scholarship. This school year, BHA will be selecting 4 High school students for Merit Scholarship Awards, with free tuition for full 2020-21 school year.
Eligibility Requirements:
GPA score of 3.5 and above
MAP test scores
Other standardized assessments
Two recommendation letters (Teacher, School leader or a Community leader)
Click here to apply for the scholarship program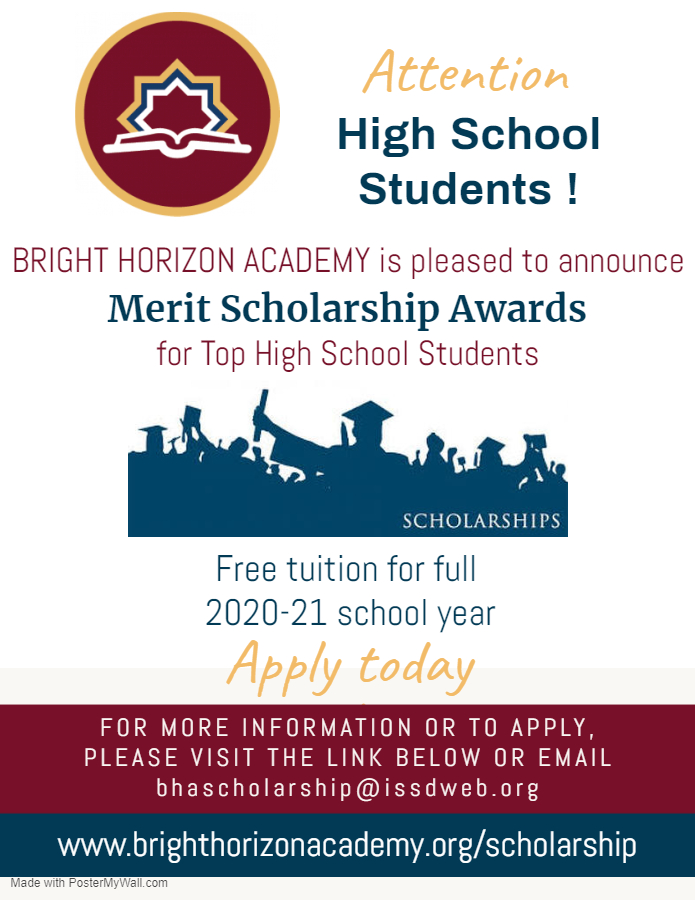 Kindly note, BHA also offers support to low income or struggling students through the Financial Aid program. For more information and to apply for financial support, kindly click here.