Extracurricular
BHA is pleased to announce the start of Flag Football and Soccer programs! Both programs will be run simultaneously on Mondays and Wednesdays from 3:45pm-4:45pm. Soccer will be offered to Kindergarten through 3rd grade students. Flag football will be offered to 4th through 8th grade students. Players will compete against other opponents that are near their size and skill level so all are welcome! Students learning the sport will develop and build foundational skills, while experienced students will compete in an internal league insha'Allah. Sign up now because spots will fill up fast insha'Allah!
*Parents must register each child/sibling separately.*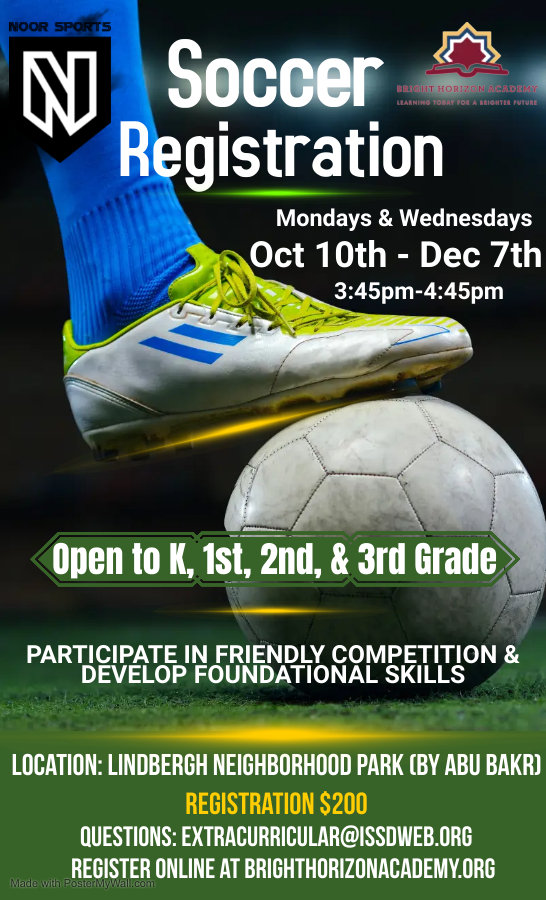 Days: Mondays and Wednesdays
Dates: Oct 10th – Dec 7th
Time: 3:45 pm – 4:45 pm
Location: Lindbergh Neighborhood Park
Cost: $200 per child
Payment: Invoices will be emailed
*Payment for the program will be automated once your registration is complete.
For questions, please email: extracurricular@issdweb.org